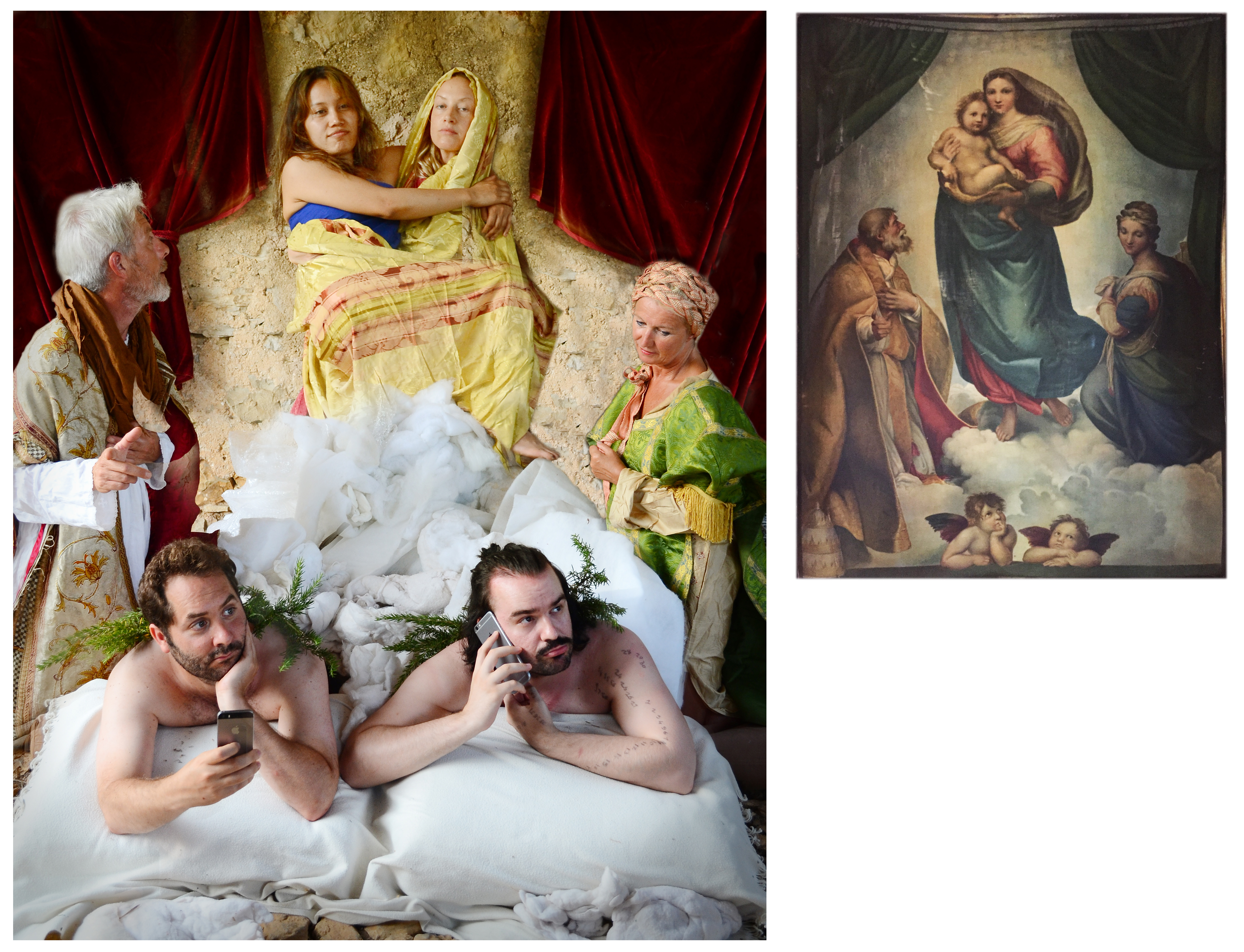 For two weeks, this July, I took part in the art residency program Arte a Cascano, which is run by Stella Whalley & Randy Jones.  The program is designed for artists to pursue their particular art form while surrounded by the inspiring landscape and history of Terracina, Italy.
Whilst on the residency I took a liking to a copy of the oil painting La Madonna di San Sisto by Italian Renaissance painter Raffaello Sanzio. With the beautiful setting of Randy's farmhouse, and with access to his collection of authentic and well preserved vintage clothing and fabrics, I re-created the old masterpiece using live subjects.
I felt the need to inject references that revealed the re-mastering of the renaissance masterpiece by a fine art photographer of the 21st century. This is evident in not just the medium used (photography) but by the mention of today's technology culture. I also exaggerated these points by quickly and crudely editing and manipulating the image.
Here are some images of the preparation:
My work was exhibited at the end of the residency: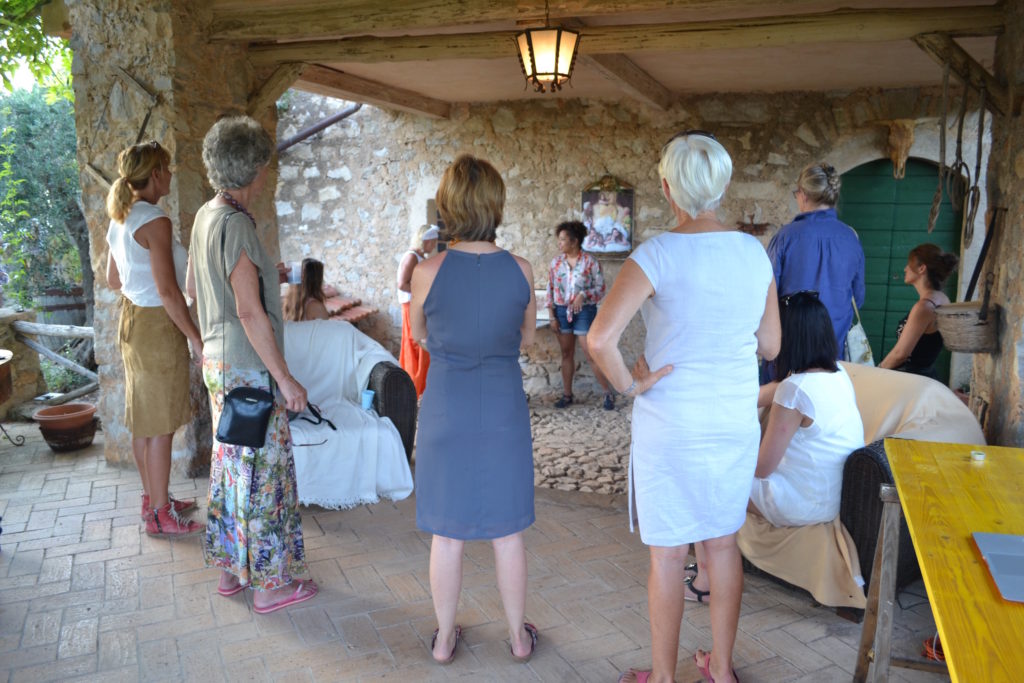 Big thanks to:
Randy Jones, Stella Whalley, Leanne Elliot, James Belle, James Haggas, Sajita Thapa, & Selma Osbourne.